Careers
What is History?
On a basic level, History is the study of what happened in the past. Historians use evidence to try to understand why people believed what they believed and why they did what they did.
Studying History therefore helps you uncover just how different society, culture, beliefs and politics were in the past, and how we got from then to now.
You can study a wide variety of History degrees, including those filtered by region, period or topic.
Why Study History?
By looking at the history of different cultures, you can build a strong understanding of why certain people act the way they do. For instance, by looking at the history of the USA we can see why race tensions continued on past the abolition of slavery and remain today. In reading the history of India we can see why the Caste system still remains in the subcontinent. This provides you with a broad cultural awareness.
History GCSE or A-level can also be useful for vocational courses or school leaver jobs in journalism, administration, marketing or law.
Studying History provides you with skills that are not confined to the study of the past. Skills of analysis are invaluable in many jobs, and the ability to analyse and prioritise information is vital to decision making. Studying History will develop your ability to think critically about what happened in the past, and how this shapes the lives of people around the world.
What Jobs could you get?
History equips you with the transferable skills that are highly prized by a range of employers. Graduates go on to careers in teaching, government, financial services, arts and media, marketing and consultancy, tourism, retail, manufacturing and engineering, law, libraries, archives and museums, voluntary and social services, IT and communications, medicine, the police and armed forces.  Many graduates decide to progress to postgraduate studies, often entering into research and teaching positions.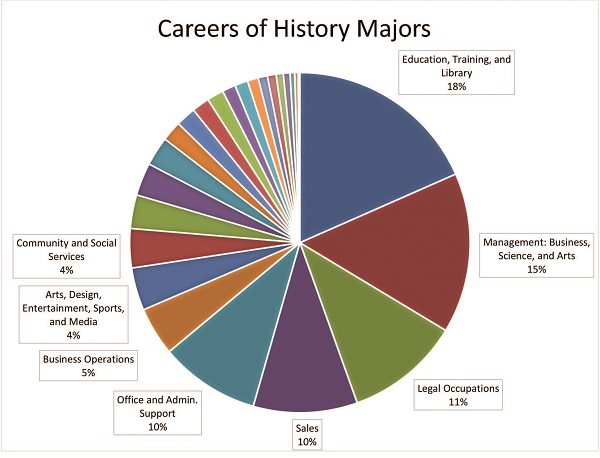 Useful Study Resources
Further Reading for History GCSE students
University information for History Degree