Curriculum Structure (Overview)
Learners in KS3 follow the Kangroo Maths scheme of work, which has the following characteristics:
Links to previous and future learning, 'progression maps' for each defined area of mathematics which allows students to investigate the different strands of Mathematics, and through problem solving and rich tasks, deepens their understanding of the subject.
Teaching and Learning of mathematics is based on the concrete, pictoral and abstract approach. Students are encouraged to use the manipulatives that are available to them and also draw diagrams to support their working.
There is also an increased emphasis on the use of the correct mathematical language.
Possible key learning points identified that describe the process of learning.
Reasoning opportunities and probing questions.
Suggested activities include links to carefully chosen resources including kangaroomaths.com, nrich.maths.org and ncetm.org.uk.
The mathematical language section includes key vocabulary for the unit and information about the notation that students need to understand.
Possible misconceptions highlight some incorrect thinking that students might demonstrate (not mistakes). Thought should be given as to how to exploit these.
We intend to use concrete, pictorial and abstract methods to develop students' mathematical skills.  Throughout KS3, learners will meet a variety of problem solving questions and they will be given formal investigational tasks.  Students are to study topics involving number calculations, geometry, number properties, algebraic expressions, statistics and probability.
Each unit and stage is differentiated according to the different ability groups and pupils are assessed throughout in a variety of different ways to ensure that they are making good progress.  Learners will be placed in ability sets and maybe moved when deemed in their best interest.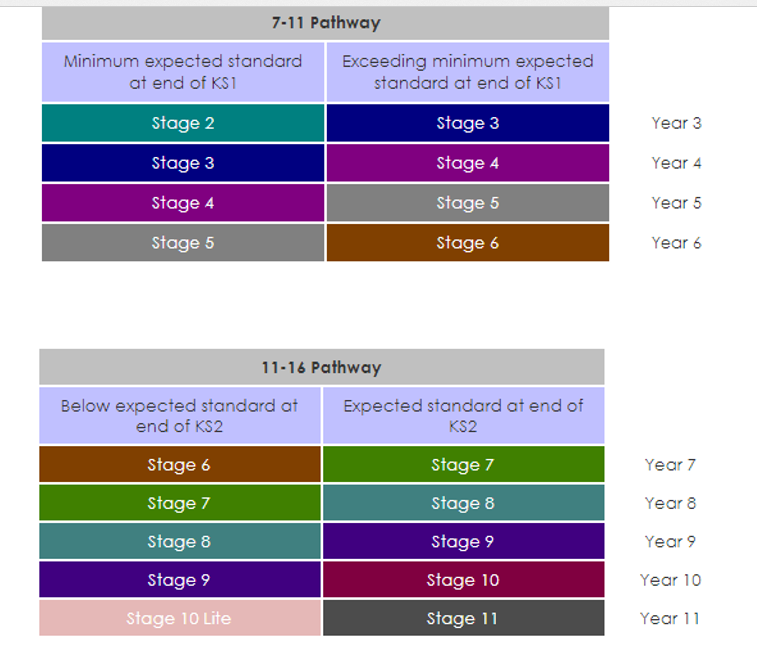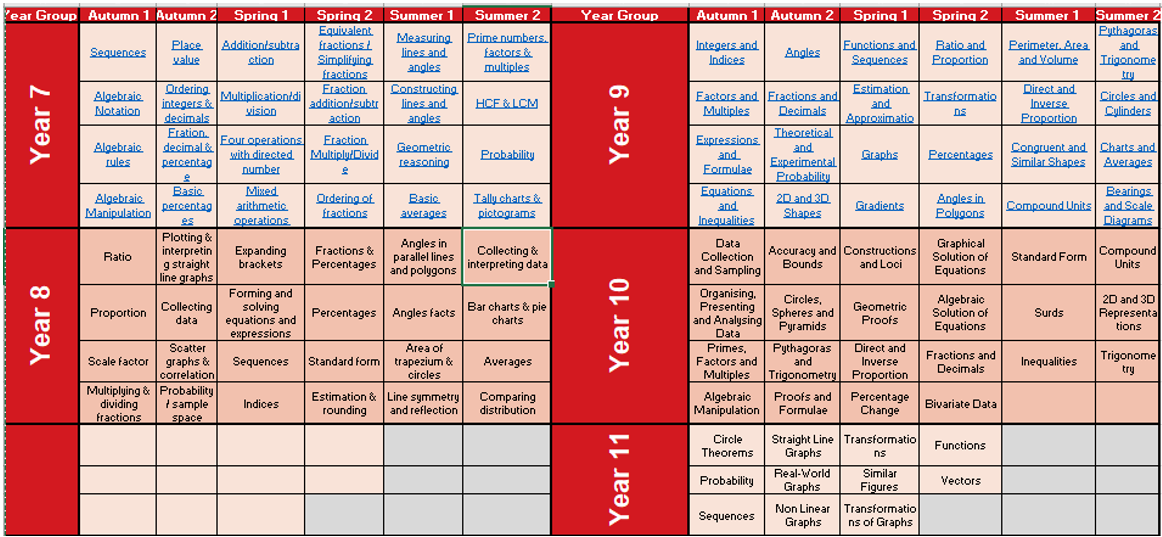 KS4
Students in Year 10 and 11 follow the OCR New GCSE Maths Specification J560 course. This is a two year course which is externally assessed by sitting three exam papers in the summer of Year 11.
At the end of year 11, learners sit three written examinations in mathematics:
Foundation tier
Paper 1 – Calculator paper, 90 minutes, 100 marks
Paper 2 – Non-Calculator paper, 90 minutes, 100 marks
Paper 3 – Calculator paper, 90 minutes, 100 marks
Higher tier
Paper 4 – Calculator paper, 1 hour 30 minutes, 100 marks
Paper 5 – Non-Calculator paper, 1 hour 30 minutes, 100 marks
Paper 6 – Calculator paper, 1 hour 30 minutes, 100 marks