Curriculum Structure (overview)
The Non-Exam Assessment provides the opportunity independently approach a topic of their choice from the Eduqas list. This independent coursework task allows students to creatively design and produce a media product of their own and actively apply the theoretical approaches to the industry that they have acquired across the course. This embodies the overriding intent of the media course, which is to encourage passionate, personal interaction with this vast, creative and constantly shifting industry.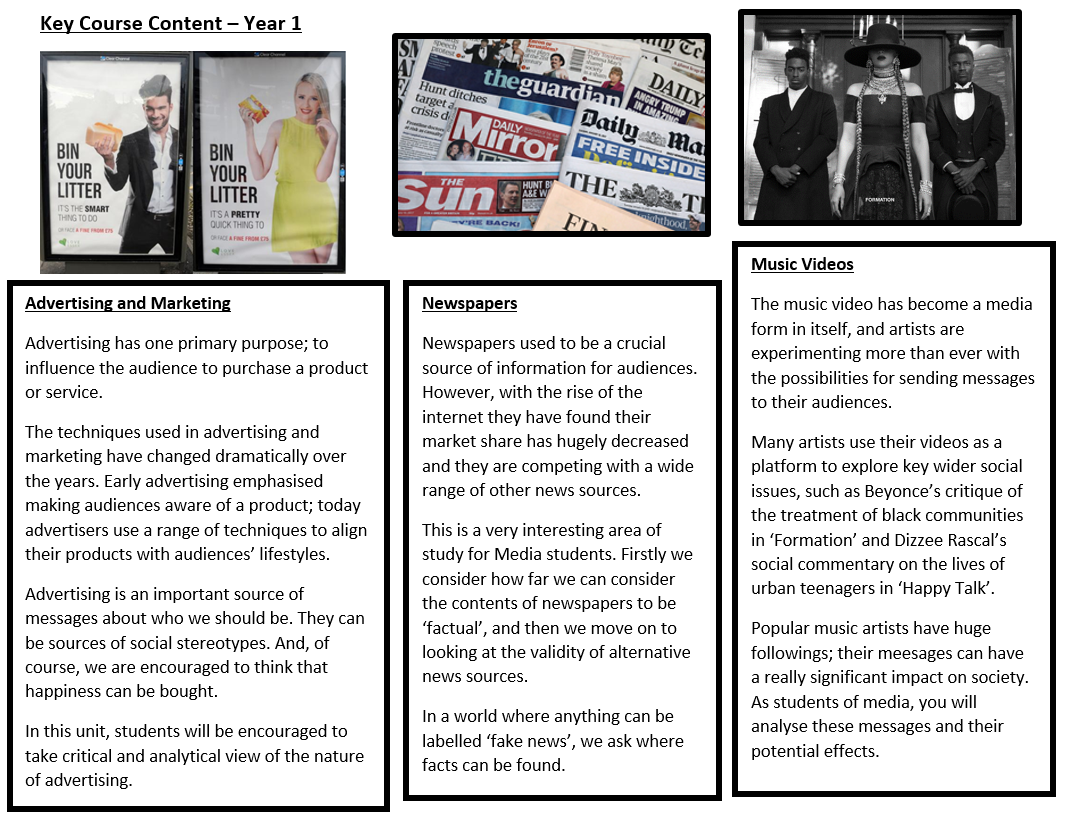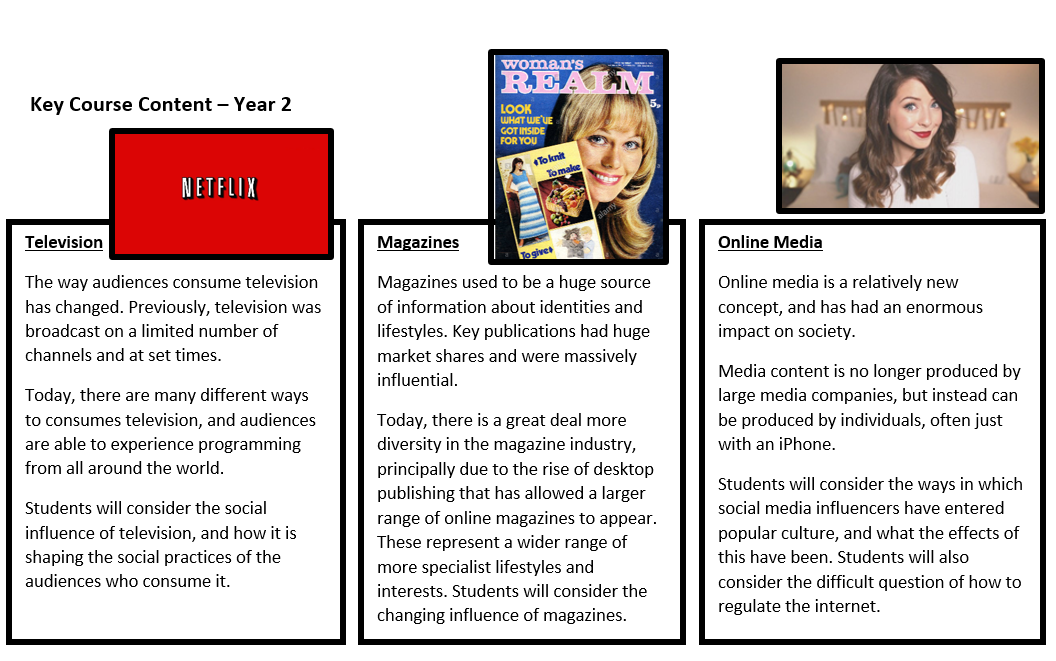 Assessment
The curriculum is designed to help the students to acquire a large body of knowledge over a two-year period. All students will need to successfully master a broad bank of technical language and be able to apply this to analyse a range of texts. Students will also need to be able to construct well-argued, analytical and evaluative essays.
Students are regularly formatively assessed via short answer knowledge recall questions, and through extended writing tasks. Additionally, there is regular interleaving of knowledge from across the course content to ensure students are confident. Termly assessment data is used to judge the success of the curriculum and progress towards mastery, with teaching time allocated to the re-teaching of specific knowledge. Particularly in Year 13, a proportion of curriculum time is given to interleaved revision of the broad curriculum content. Twice-yearly mock examinations afford students the opportunity to hone their examination skills and embed improvements.
Students are encouraged to formulate both personal and critical responses to texts, both seen and unseen, and peer and self-assessment are used to support students to develop into independently capable learners.
Examinations
Paper
Length/Weight
Component 1

 

Exam

2.25 hours

 

35% of A Level

Component 2

 

Exam

2.5 hours

 

35% of A level

Component 3

 

Non-Exam Assessment

Coursework Portfolio

 

30% of A Level